LOCAL JUDO CHAMP SUPPORTS AND INSPIRES NEXT GENERATION OF JUDO PLAYERS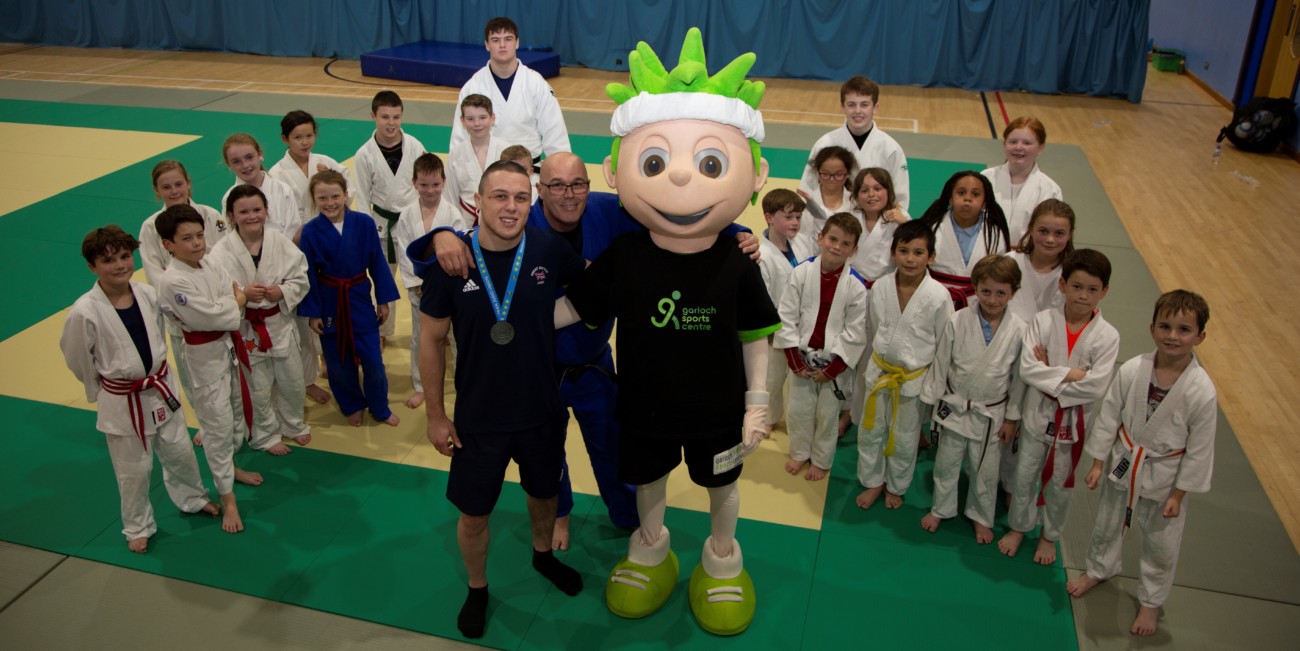 Meet Stuart McWatt. Stuart is a lifelong Garioch Sports Centre customer and supporter and he also happens to be one of Scotland's brightest Judo talents. While Stuart is currently competing full time with the GB Judo Squad, he still takes the time to come back to where it all began to inspire Garioch's next generation of Judo players.
Here is Stuart's journey in his own words:
"My journey started a long time ago. I could date it back to when my dad started the Garioch Judo Club in 1996 at Garioch Sports Centre. I was born one year later. Since my dad was the coach, I basically grew up on the mat running into sessions and causing disruptions. But as soon as I was 5, I properly started the sport.
Many years of training and learning techniques later - at the age of 8 - I went to my first competition where I won gold. It was a great moment, and I'm a very competitive person so I loved fighting and winning.
As the years went on I continued training at Garioch Sports Centre at the many sessions that my dad was now running during the week. As I got older - around 15 years old - I began to compete for Team GB abroad in European cups and went to my first Cadet Europeans. I also attended the Youth Olympics (both under 18 competitions).
I also began to do a lot more gym work at this point to supplement my judo training and used the facilities at the Sport Centre for this.
More recent years, I now train full time down in Walsall, England with the rest of the GB team. I've now got multiple Senior European Cup and Continental medals, a 5th at the Jnr Worlds Championships and I competed at the Senior World Championships last month.
Whenever I'm home and have some time off, I always come back to where it all started to support and inspire the next generation. Inverurie and Garioch will always be my home and I hope to put back into the system all that they have given to me.
I've come so far from that little boy that started judo at the Sports Centre and I've become a man on the road to try and qualify for his first Olympics in two years' time. And throughout my journey, Garioch Judo Club and Garioch Sports Centre have always been my home and base."
We'd like to extend our thanks from everyone at Garioch Sports Centre to Stuart, and Garioch Judo Club, for their continued support of the Sports Centre and the wider Garioch community. Best of luck in your bid for the 2020 Olympics – we're all behind you!