OUTDOOR PERSONAL TRAINING RETURNS - BOOKINGS OPEN!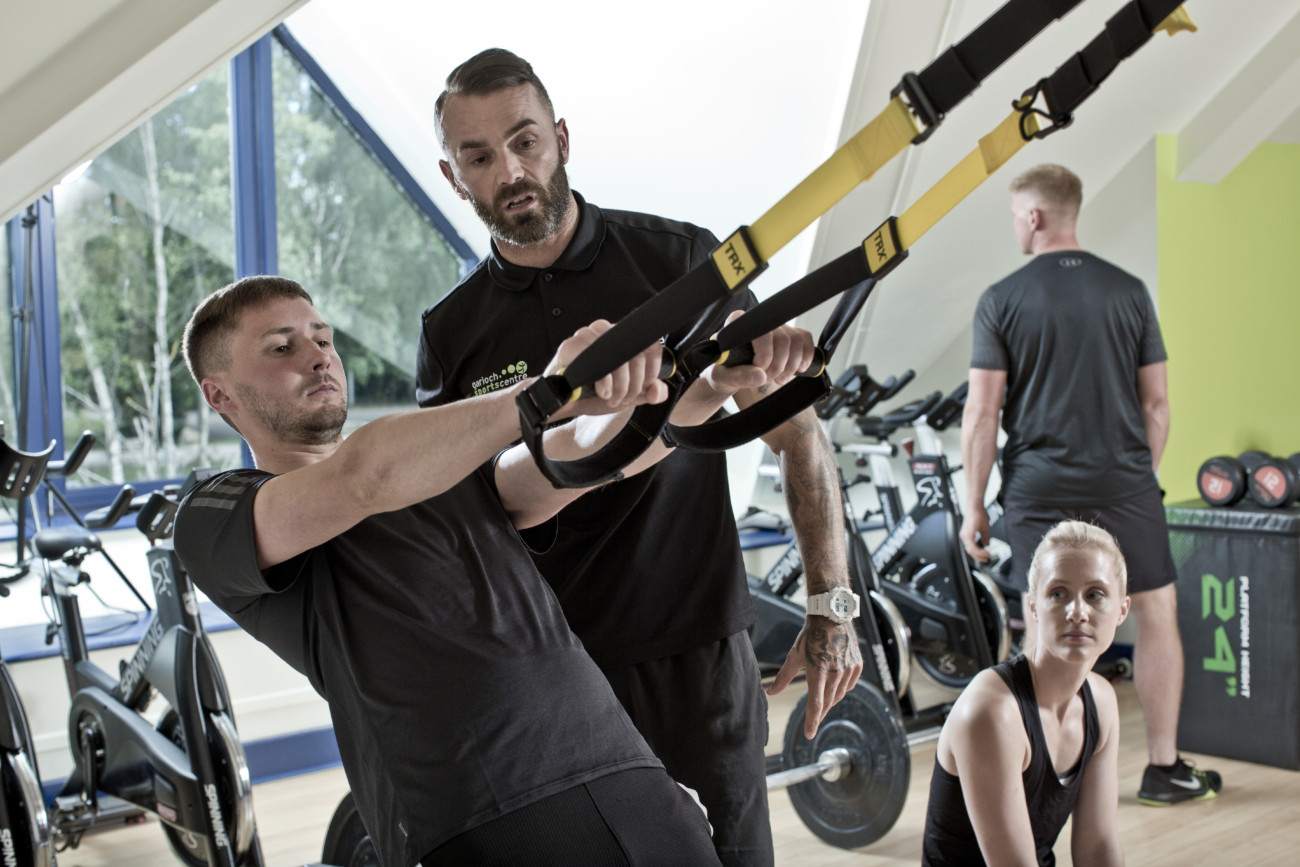 Garioch Sports Centre Outdoor Personal Training Update
We are delighted to announce the commencement of Socially Distanced Outdoor Personal Training from Wednesday 3rdJune 2020. All sessions with trainer Ross Crosbie can now be booked using our Garioch Sports Centre APP. Hours are reduced currently but will continue to be reviewed.
Monday 09.00 – 16.30
Tuesday 07.00 – 14.30
Wednesday 10.30 – 18.00
Thursday 07.00 – 14.30
Friday 09.00 – 16.30
For anyone with queries on accounts and previous scheduled sessions please email kevin.bonarius@gariochsports.co.uk we will look to deal with all of these as quickly and efficiently as possible. Please be patient in responses as this will take time to arrange.
COVID-19 has changed the way in which we are going to have to do things here at Garioch Sports Centre and this includes PT sessions moving forward. The following Is what can be expected from your sessions and a small guide as to some of the process.
We ask that you the client….
Please if you are feeling unwell in anyway or have any signs or symptoms of COVID -19 do NOT attend any sessions and follow government guidelines.
Please meet your Personal Trainer at the time and day of your session on the Strathburn Playpark side of the facility. Garioch Sports Centre remains closed to all other activities.
Please dress accordingly for all weathers as all sessions are outdoors.
Please ensure you have been to the toilet ahead of your session.
Please always adhere to social distancing rules of 2 meters between you and your personal trainer.
If you feel more comfortable wearing any sort of PPE for your sessions, then please do so.
Please email ahead if you have not used GSC for Personal Training before booking. This way we can arrange a telephone consultation.
Please ensure you take your own water/hydration to all sessions.
If outdoor PT does not appeal to you then we are also happy to offer 30minute ZOOM PT sessions also, all we require to know is what space and equipment you have ahead of any sessions.
Garioch Sports Centre will….
Plan safe, effective, enjoyable sessions that meet the requirements for all clients.
Manage your bookings in as quick and efficient manner as possible.
Meet you on the Strathburn Playpark side of the facility for your session.
Have all equipment cleaned/sanitized before & after all sessions.
Always adhere to social distancing rules of 2 meters.
Work in all weathers during our outdoor socially distanced personal training sessions.
Continue to motivate you to ensure you get the most out of your Personal training sessions.
We would like to thank you all for your patience during this period of closure. We are going through a transitional period as we start to adapt to the effects COVID-19 is going to have on our business and service offering. We understand we cannot service everyone's demands at this time but will absolutely try our best. We are looking forward to seeing some of our GSCfamily again and hope you all continue to stay health, stay safe and stay active.
Many thanks & see you soon
Kevin Bonarius
Chief Operating Officer
Garioch Sports Centre