Vikki Sets New World Record!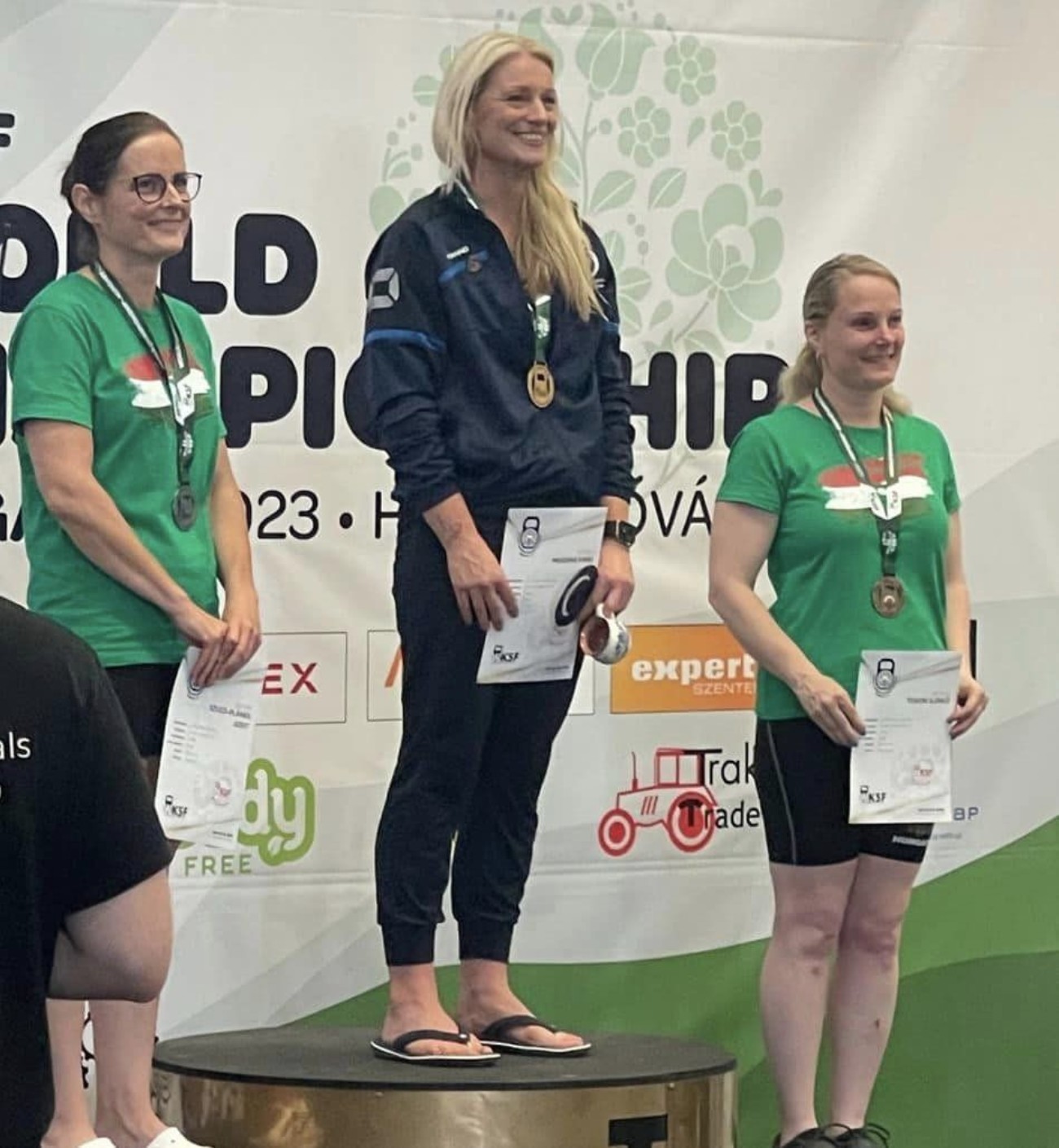 WORLD RECORD BREAKER
That's right!.... Garioch Sports Kettlebell Instructor Vikki Mearns is a new WORLD RECORD HOLDER!
Vikki competed recently at the Kettlebell World Championships in Hungary on 22-25 June 2023 and took home 2 x GOLDS medals whilst achieving the WR.
NEW WORLD RECORD in the masters half marathon 30 mins continuous lifting.16kg OALC - 411 reps - GOLD MEDAL
10 minutesOALC 16kg - 133 reps - GOLD MEDAL

We are incredibly proud of you Vikki, what an incredible achievement. Congratulations from all of us here at Garioch Sports!
You can enjoy GSC Kettlebell classes led by our fantastic team of Barry, Morven & Vikki on Tuesdays & Thursdays 19.00 – 20.00. Open to all with no membership requirement to attend sessions.