COVID-19 Update January 2022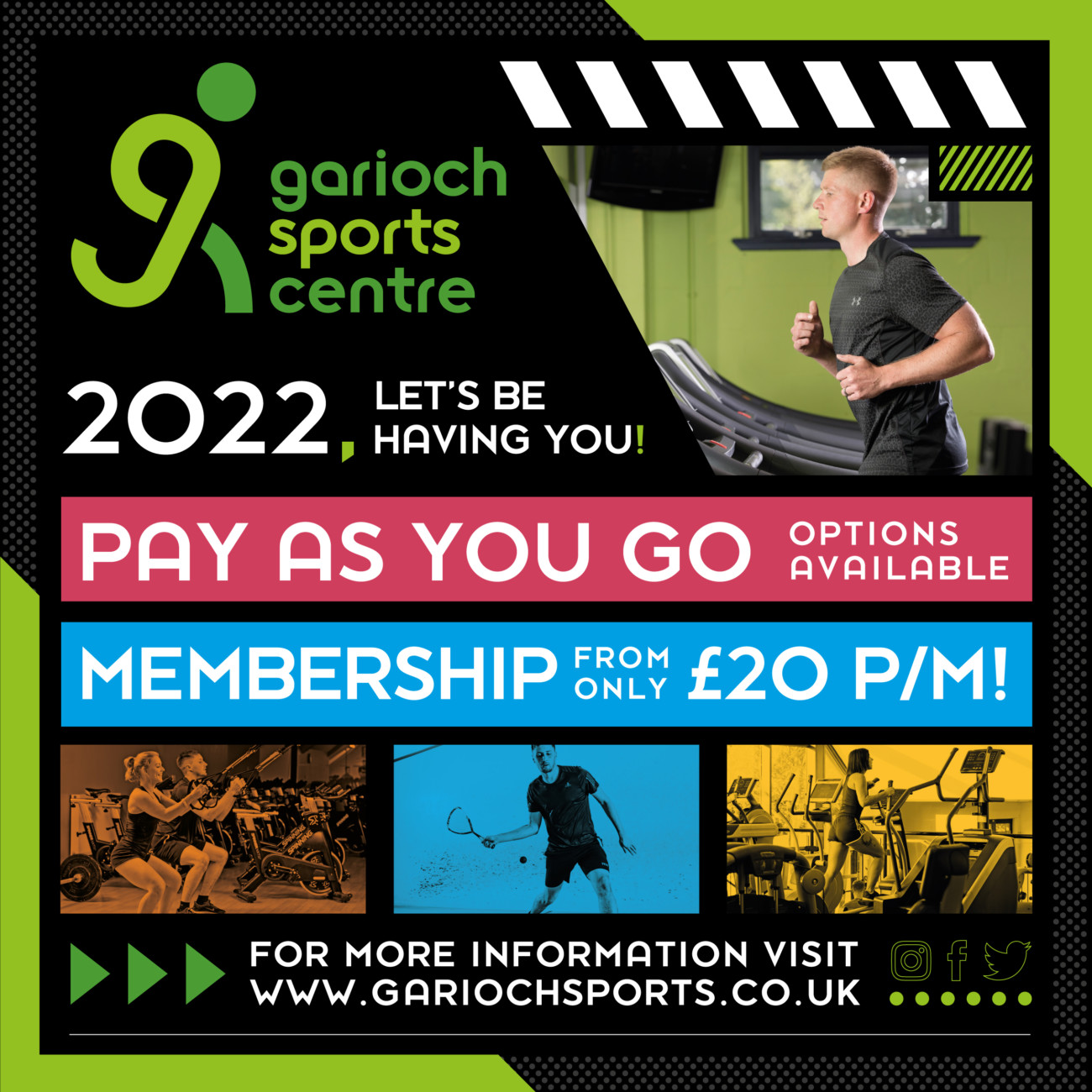 We are mid-way through January, and it is great to see the energy and enthusiasm all our users have brought to 2022 so far. We love seeing the enjoyment you all take from our community facilities and services here at Garioch Sports. Yesterday we welcomed the latest government restrictions update. From Monday the 24th of January 2022 onwards the requirements for social distancing will be no longer and we will welcome back indoor adult contact sports.
This is fantastic news, we will continue to operate as a COVID-19 safe facility. Individual sanitising bottles will continue to be available for our users, the requirement to wear a facemask on arrival, travels and departure will continue throughout the facility for anyone over the age of 12.
What else do we have on offer at Garioch Sports that makes it the perfect place for you, your family, and your friends?...
- MEMBERSHIPS FROM £20.00 P/M
- PAY AS YOU GO AVAILABLE
- NO JOINING FEE EVER
- 40+ WEEKLY FITNESS CLASSES
- PERSONAL TRAINING
- NEW STUDIO & GYM EXTENSIONS
- SENIORS ACTIVITIES- KIDS ACTIVITIES
- VARIETY OF SPORTS
- OPEN 7 DAYS A WEEK
- FREE MOBILE BOOKING APP
- ONLINE FITNESS PLATFORM GSC@HOME
We are your local community sports and leisure facility providing for all ages and abilities. We pride ourselves on you our community and by providing sport & exercise that is affordable and accessible for all.
Download our FREE booking APP for more information, email info@gariochsports.co.uk - call us on 01467 626141 option 0 or pop past!