NEW Summer Multi Sport Day Camps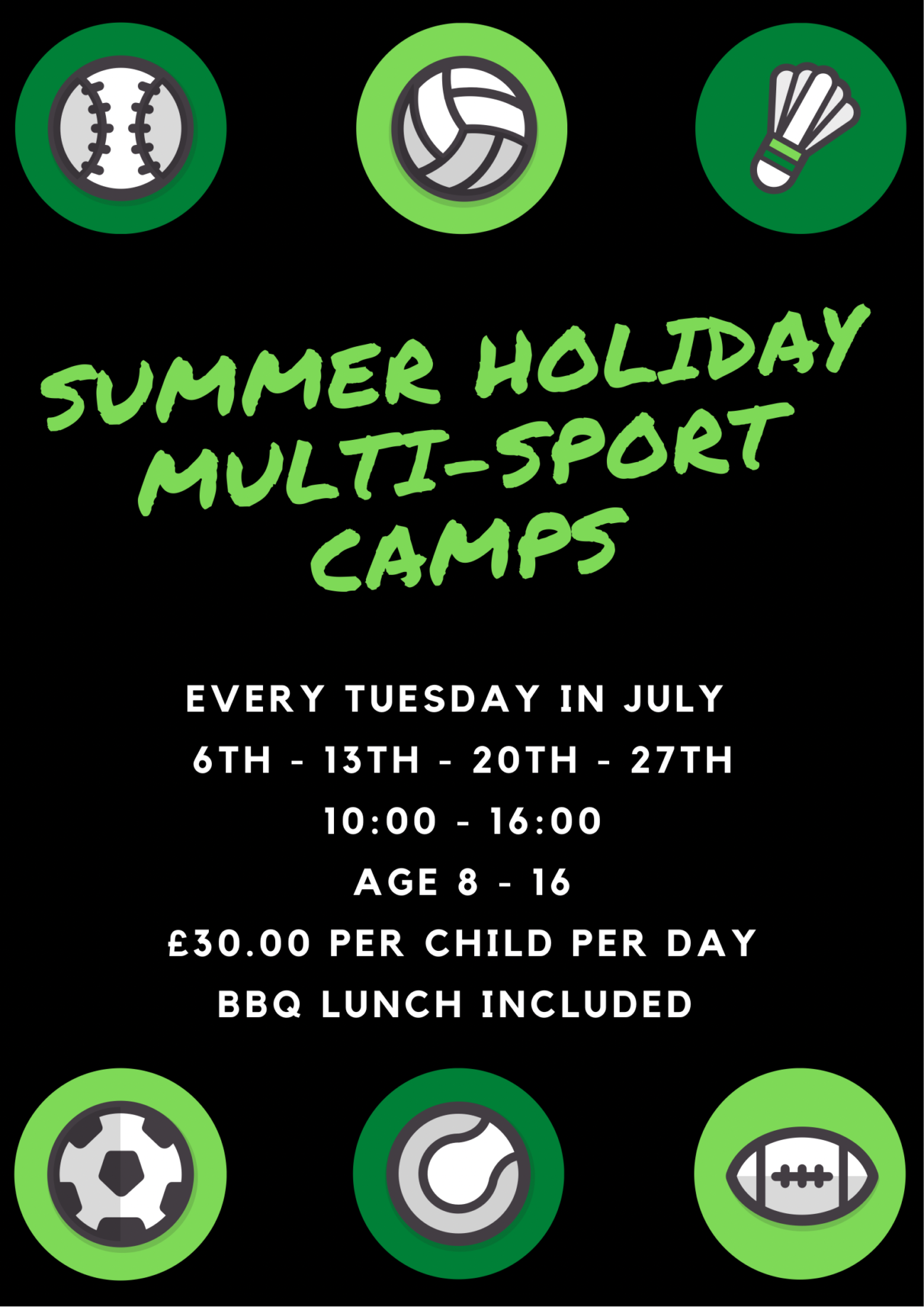 Summer Multi Sport Camps
We are excited to announce bookings are open for our NEW Multi Sport Summer Camps Tuesday 6th / 13th / 20th / 27th July
- Camps run from 10.30am – 16.00pm each day.
- Multi Sports – Including Tennis, Hockey, Judo, Rugby, Fitness and more!
- £30.00 per day per child.
- Ages 8 - 16.
- BBQ lunch included within camp price each day / packed lunches can be taken if the BBQ isn't for you but doesn't change camp price.
- Please prepare for all weathers along with taking plenty fluids. Activities will take place indoors and outdoors.
- Payment will be taken at the time of booking.
Bookings can be made through our App or by calling 01467 626141 option 0.Bookings are NOW OPEN!!