GSC JOINS FORCES WITH LOCAL BUSINESS IN A BID TO INCREASE GIFT DONATIONS TO CASH FOR KIDS' CHRISTMAS APPEAL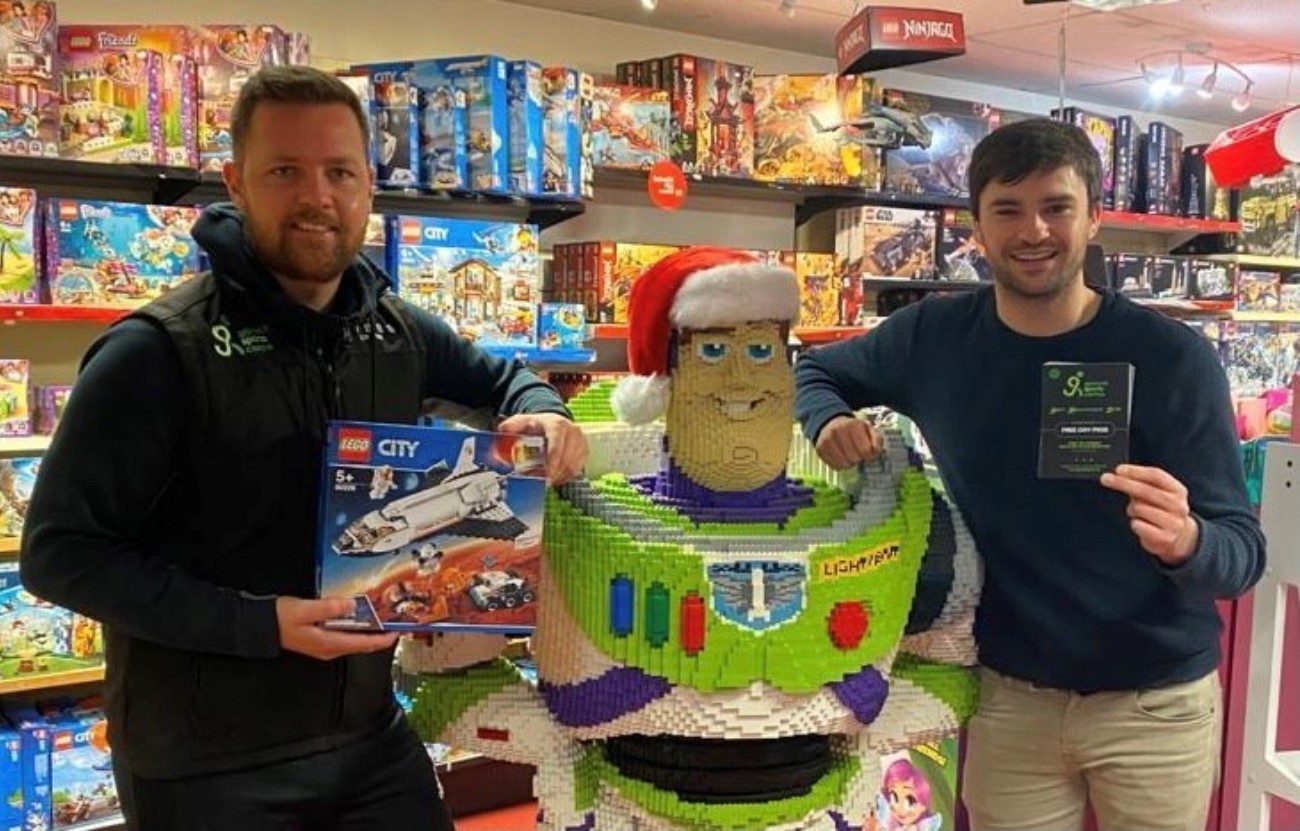 2020 has undoubtedly been a tough year. For most of us, we're fortunate that this is exception but for so many local children and families, every day is a struggle. We're proud supporters of the Cash For Kids Mission Christmas appeal every year and this year, we're going a step further to make sure that we help as much as we can. We have joined forces with local business and GSCrewards Partner, Strachans Inverurie, in a bid to increase gift donations to our Mission Christmas box (located at Reception) while supporting a stalwart local business.
Here's how it works! When purchasing your Mission Christmas gift from the toy department at Strachans, you will receive 10% discount on your gift, a free day pass for GSC and your gift will be hand delivered to GSC's drop-off point for you! It couldn't be easier to donate a gift to a child who may not receive anything this Christmas, support a local business and stay active all at the same time!
Kevin Bonarius, Chief Operating Officer at GSC said "There have been few positives this year for the vast majority of our community and this got us thinking about what we could do to help.
A conversation followed with Jack of Strachans Inverurie in relation to our Cash For Kids Mission Christmas appeal donation box. We both knew we wanted to do more as local businesses to try and spread a bit of festive cheer while supporting the shop local campaign during such a challenging period and this partnership will do exactly that.

Cash For Kids is a charity close to our hearts. Lots of you will know that Personal Trainer, Lynne Naysmith, is a huge supporter of Cash For Kids and is still undertaking her 5k run per day challenge to raise money for the charity. To date, Lynne has amassed more than 5,500km over 1,100 days, smashing her initial target of 500 days. Lynne is an inspiration and we are so proud of her achievement and tireless support for such a great cause."
If you'd like to donate in support of Lynne for Cash For Kids, you can still do this via Reception.