Get to know... Personal Trainer Christopher McPherson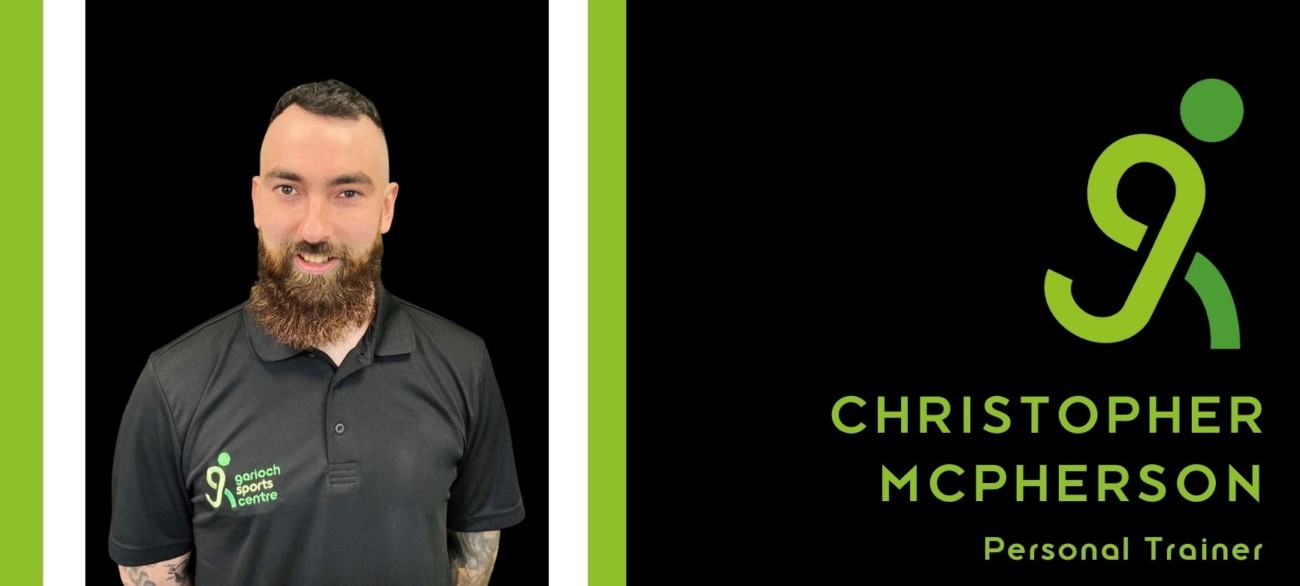 A week today sees the latest addition to our fitness team – Personal Trainer Christopher McPherson – join us from PureGym. While new to GSC, Christopher is by no means the new-kid-on-the-block when it comes to fitness and training. He brings with him a wealth of experience and expertise.
Let's get to know Christopher.
Can you describe your fitness journey to date?
I started my Fitness journey 14 years ago at David Lloyd and spent a good part of my PT life there. After a while I decided I needed a change and moved out to Banchory where I joined The Unit. I spent a little time there before joining PureGym where I've been working up until now and I'm looking forward to getting started at GSC.
What's your experience in the fitness industry?
My experience is the fitness industry is vast. At David Lloyd I did everything from kids coaching to being a swimming instructor. This was all while I was still at collage doing my Sports Coaching HND. I then became a PT and have been in the industry/this sector now for 12 years.
Which classes do you love to teach?
My favourite classes to teach are Bootcamps, High Intensity classes and pretty much anything that involves a Barbell.... I just can't get enough of having a barbell in my hand.
What's your training style with clients?
My training style with clients varies and very much depends on them and what fits with their fitness goals. The main thing, no matter what, is that they move well. This is non-negotiable - always. I also strive to empower my clients by helping them to get stronger in everything they do.
What attracted you to GSC?
One of the things that attracted me the most to GSC was the community feel. This is something that is massively important to me as having experienced gyms that do not have this, it's clear that having this as a focus creates an environment in which customers are more motivated to smash their fitness goals.
What keeps you motivated?
Undoubtedly, my main motivation comes from seeing my clients succeed and gain confidence, and not just in the gym just but also within themselves.
Do you have any fitness heroes?
How many of us watched the Michael Jordan mini-series, The Last Dance, on Netflix during lockdown? His sheer hard work, determination and work ethic is unparalleled and it's something I'm inspired to always take into the gym with me.
Christopher joins us on Thursday 22nd October and his booking sheet is now open. If you haven't trained with Christopher before, please book in for a consultation prior to your first session.
Welcome to the GSCfamily, Christopher!