Refer a Friend to Garioch Sports Centre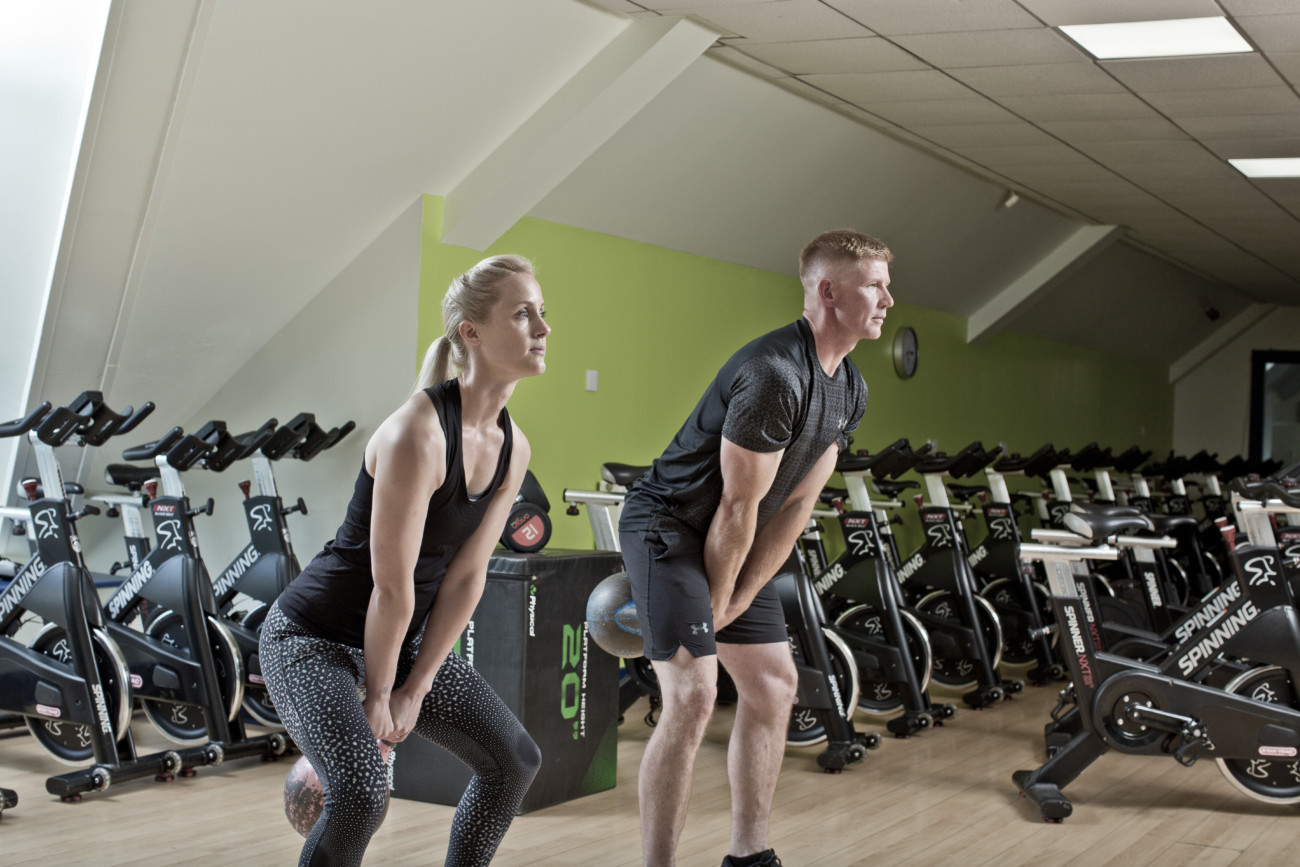 Share the love and refer a friend or family member to Garioch Sports Centre!
If your friend or family member takes out a GSC membership by 31st December 2020, you will both be eligible for a prize*. You can each choose either a 30-minute personal training session with one of our Personal Trainers or a 6-week bespoke gym programme designed to help you achieve your own personal fitness goals!
Here is what you need to do:
Email info@gariochsports.co.ukwith your name and the full name and email address of the person you're referring
The person you are referring should then set up their membership and email info@gariochsports.co.ukwith their name and your full name and email address
As soon as both memberships are active, you can both get in touch to book your 30-minute PT session or arrange your 6-week fitness programme consultation
The great news is, you can refer as many friends and family members as you like and as long as they take out a membership you can claim the prizes.

Training together is a great way to stay motivated so start referring your friends and family to GSC and you can enjoy the benefits together**!
*Terms and conditions apply. Please see below.
** Please remember to maintain physical distancing at all times.
Terms and Conditions
1.The Promoter is Garioch Sports Centre, Burghmuir Drive, Inverurie AB51 4GY
2.The Refer a Friend Promotion will run from 17th November 2020 until 31st December 2020 but may be withdrawn or amended at any time and without notice.
3.To be eligible for entry you must be a resident in the UK and be 18 years or over.
4.You can refer as many friends as you like. A friend is any friend, family member or other member of the public, provided they are aged 16 or over and a UK resident.
5. If a friend subsequently makes a qualifying purchase, you will both receive your choice of either a 30-minute PT session with Chris or Lynne OR a 6-week gym programme.
6. In order to make a qualifying purchase your Friend must sign up to a GSC membership and you must have one too.
7. The 30-minute PT session and 6-week gym programmes are non-transferable and no cash alternative will be offered.
8. Garioch Sports Centre reserves the right to disqualify any entries which it deems, at its sole discretion, to contravene the spirit of the promotion.
9. By using the Refer a Friend scheme you are acknowledging and accepting these terms and conditions in their entirety. By providing us the information you are consenting to us contacting you and your referees with further information and offers from Garioch Sports Centre. We will not pass, sell or trade your details with 3rd parties, and you may unsubscribe from any email communication by using the supplied link. For any other questions, please contact us by visiting ww.gariochsports.co.uk/contact.
10. These terms and conditions shall be governed by and construed in accordance with the laws in Scotland.