WE NEED YOUR HELP - Please Vote For Our Garioch Goes Green Project!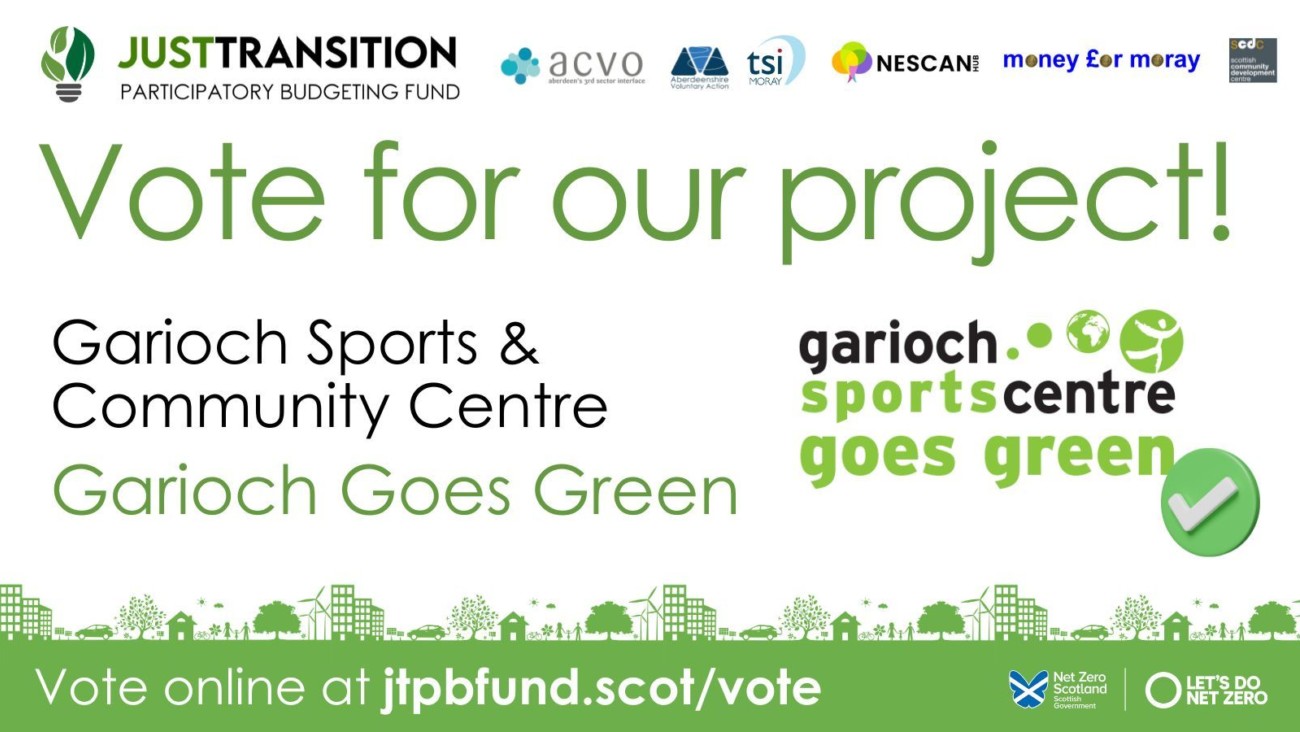 VOTE FOR OUR PROJECT!
Garioch Sports are working to develop a substantial renewable project which will reduce Co2 Emissions and create noticeable savings in utility bills through the Solar PV project which is likely to be built over two phases and will see us achieve NET ZERO for both indoor facilities and outdoor provision. Any savings made being invested back into the charity and will help to keep our health and wellbeing, multi sports and recreational activities affordable to sports clubs, community activity groups and residents who use the services provided by Garioch Sports and who reside in Inverurie and its close rural settlements.
Our eco-friendly project is in the running to receive a share of £500,000 from the Just Transition Participatory Budgeting Fund – but we need your vote to help us achieve this!
The Scottish Government has given the North East of Scotland a share of £1.5M to support green projects that will help contribute towards our journey to net zero.
Read about all the fantastic projects and vote for your top 5 favourites - make sure we're one of them!
VOTING IS ONLY OPEN FOR 2 WEEKS!

Click here to vote now! - www.jtpbfund.scot/vote