Garioch Sports Launches Members Rewards Scheme 'GSCrewards'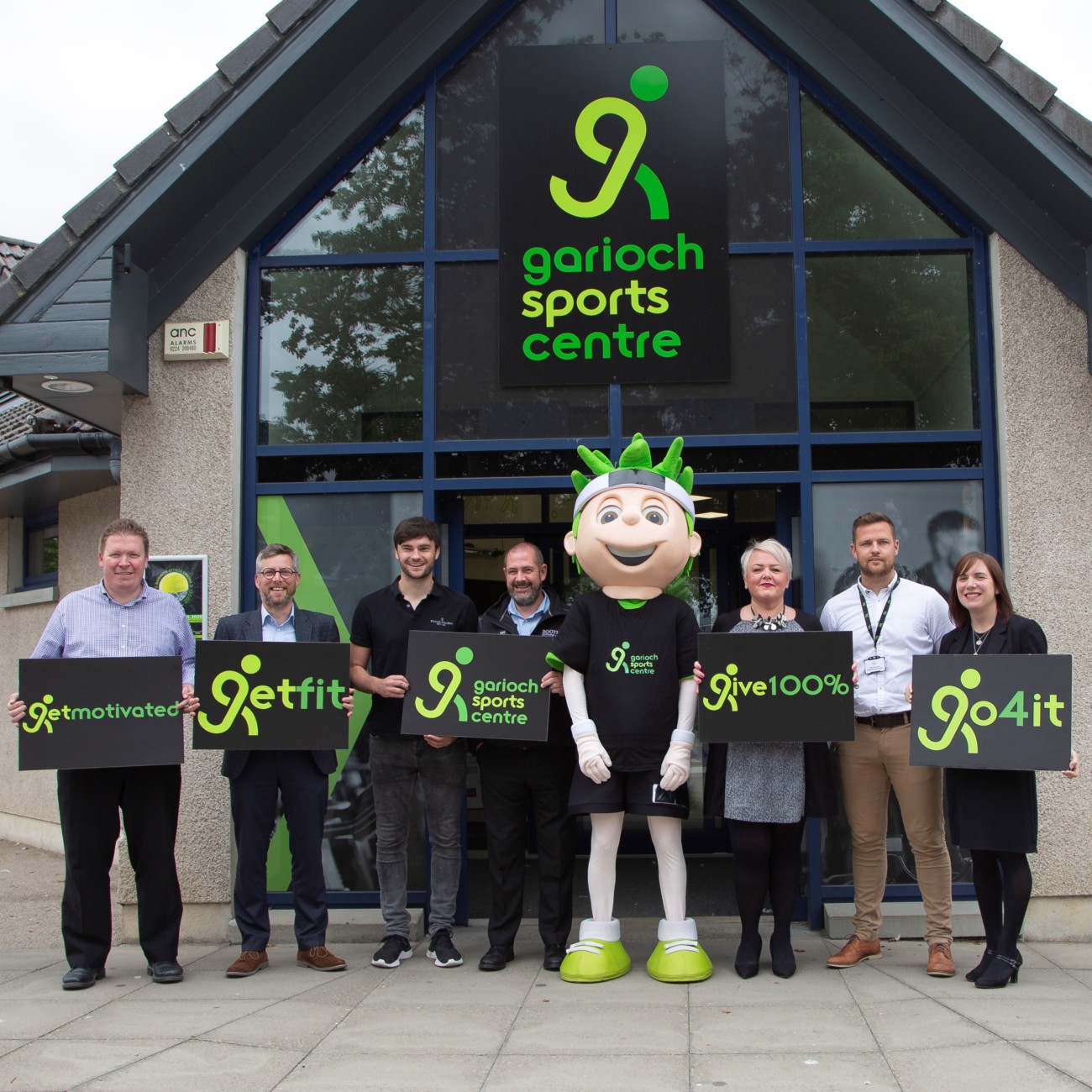 Garioch Sports Centre partners with Inverurie businesses to keep people and business healthy
On the 11th of August, Garioch Sports Centre (GSC) - will be taking their support of the local community to the next level with the help of the Inverurie Businesses when they launch their new GSC rewards program.
The Sports Centre, which currently averages over 7,000 visitors per week, works to promote an active lifestyle within Inverurie and the surrounding area by offering high quality fitness facilities, exercise classes and memberships for all ages and abilities. By working with the Inverurie businesses, they have created a rewards system where GSC Members receive discounts in local bars, shops, restaurants and salons, which they are hoping will encourage even more of the local community to join in, stay fit and shop local.
12 month membership holders of the Sports Centre will be given a GSCrewards card, which they can use in over 20 local shops such as Booth Scotland, Sinclair's Jewellers, and Strachan's to get money off their purchases. Providing more value for Sports Centre members, as well as stimulating local commerce.
The scheme comes as the latest part of the GSC's dedicated plan to help reach out to the community and promote an active lifestyle to everyone from newborns to seniors, reinvesting every penny they make back into its facilities and the local economy.
GSC was the first sports centre of its kind to achieve the 'autism friendly' award as a facility, as well as having staff trained as dementia friends for the more elderly visitors. In addition, they deliver weekly sessions for those with disabilities, childcare services to give parents a chance to exercise, family fitness classes encouraging participation from parents/carers and children and offer elite local athletes free use of their facilities to help them fine-tune and hone their skills.
Kevin Bonarius, Chief Operations Officer at the Garioch Sports Centre said 'It's fantastic to work with the Inverurie businesses to be able to offer even more to the community. At GSC we're dedicated to facilitating and encouraging a fulfilling and active lifestyle to as many people as we can, and GSCrewards will help us reach out even further, something we couldn't have done without the help of the Inverurie Businesses.'
GSC members can claim their card at GSC reception from the 11th of August to receive discounts from participating companies.
For more information you can go to the Garioch Sports Centre website:

https://www.gariochsports.co.uk/membership-gscrewards