SYSTEM UPGRADE - PASSWORD RESET REQUIRED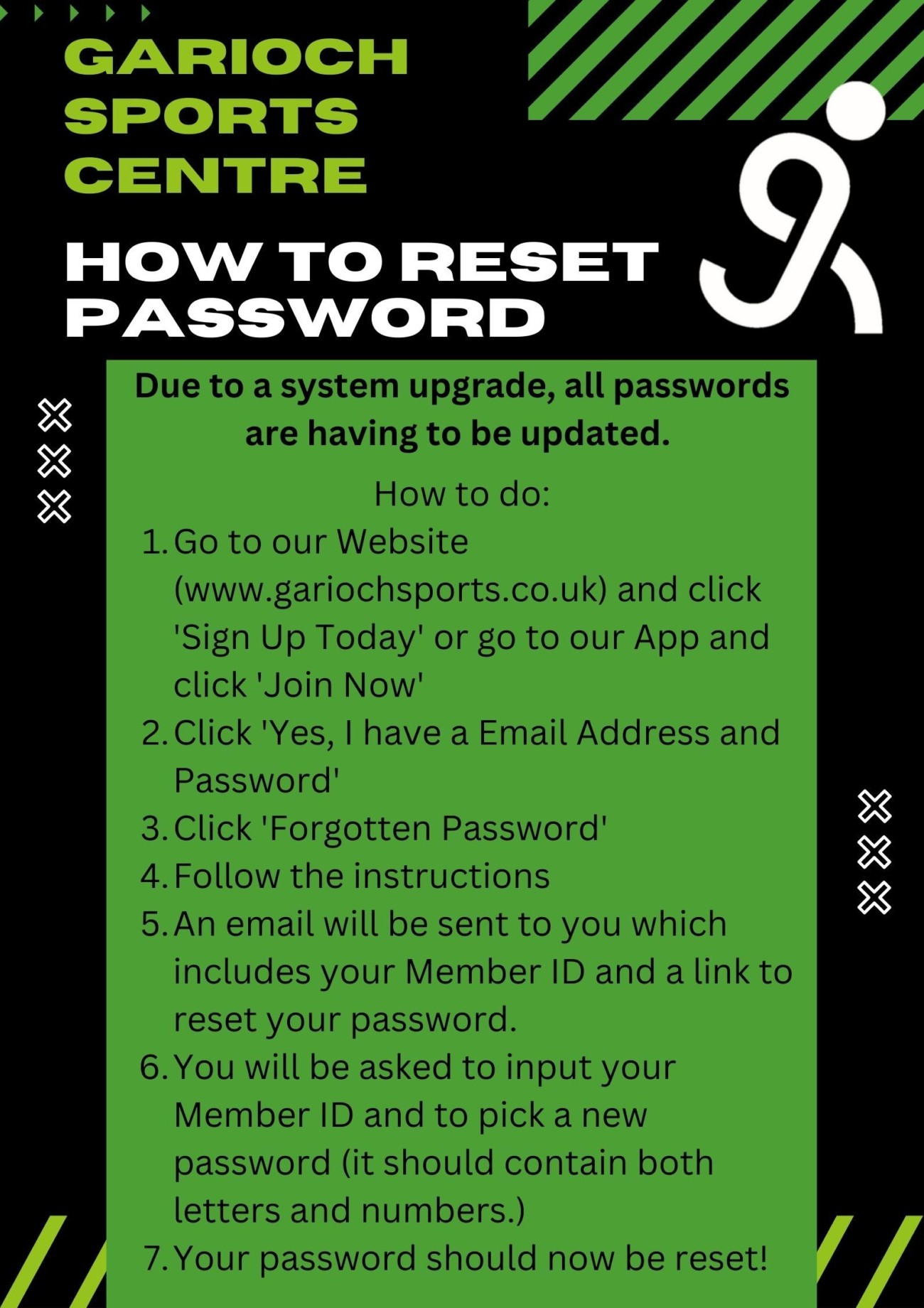 Due to a system upgrade all users are required to reset passwords linked to booking accounts.
Please follow these steps to complete the change.
Should you have any difficulties please get in contact with the reception team on 01467 626141 or by emailing info@gariochsports.co.uk
Thank you.