Tennis at GSC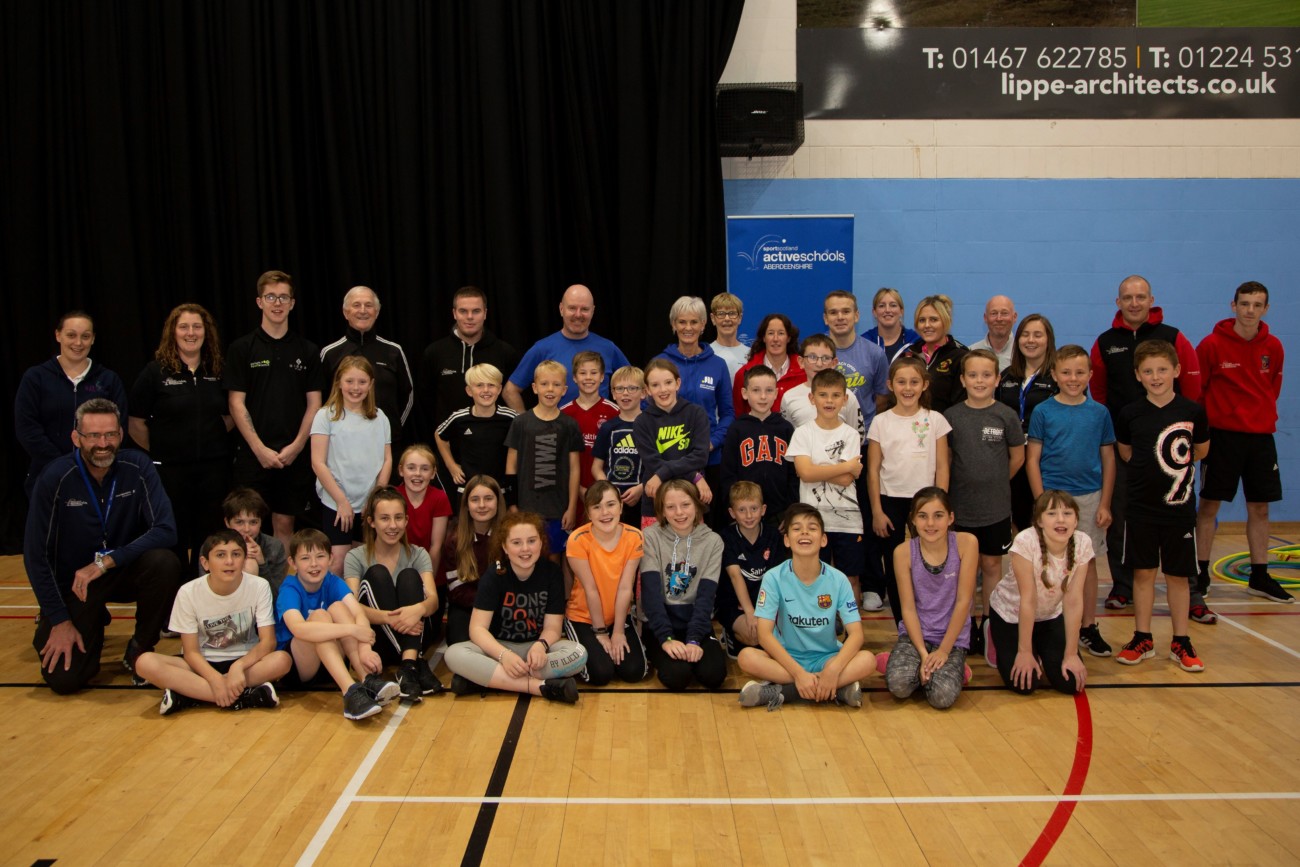 As part of our drive and passion to develop tennis in the local area, we've just held two incredibly successful tennis coaching workshops here at GSC.
Thirty Aberdeenshire primary school children and twenty local tennis enthusiasts, including coaches, gathered at the centre on Tuesday to attend the workshops which we ran in partnership with the Judy Murray Foundation and Active Schools Aberdeenshire.
The children and coaches enjoyed fun, action-packed sessions designed to develop the all-important skills required for playing tennis.
The first workshop saw Judy Murray and Judy Murray Foundation Workforce Development Manager, Kris Soutar, running through a series of coaching techniques with the children, including balloon tennis which demands skills such as rhythm and timing, cooperation, quick reactions and sending, receiving, tracking.
Local tennis coaches participated in the second workshop which was designed as a taster for anyone interested in delivering tennis coaching or fun competition in rural Aberdeenshire.
GSC Kid's Activities Manager, Vanessa Jack, says:
"Tennis is great for children as it encourages and harnesses skills such as improved agility, hand-eye coordination, flexibility and speed. Plus, it really is a team sport, so it brings the children together in a fun and friendly environment.
We run children's tennis classes here at the centre every Saturday. There are two classes for different age groups and the classes are available to block book or pay as you go. The sessions are:
Primary 1-3 at 2.15pm - 3.15pm
Primary 4-7 at 3.15pm - 4.15pm
Our classes are a great way to learn the basics of tennis and have the added benefit of being coached by a Level 4 Licensed Tennis Coach and Senior Club Coach, so your children are in great hands. You can book here!