Cash4Kids - 5K A DAY CHALLENGE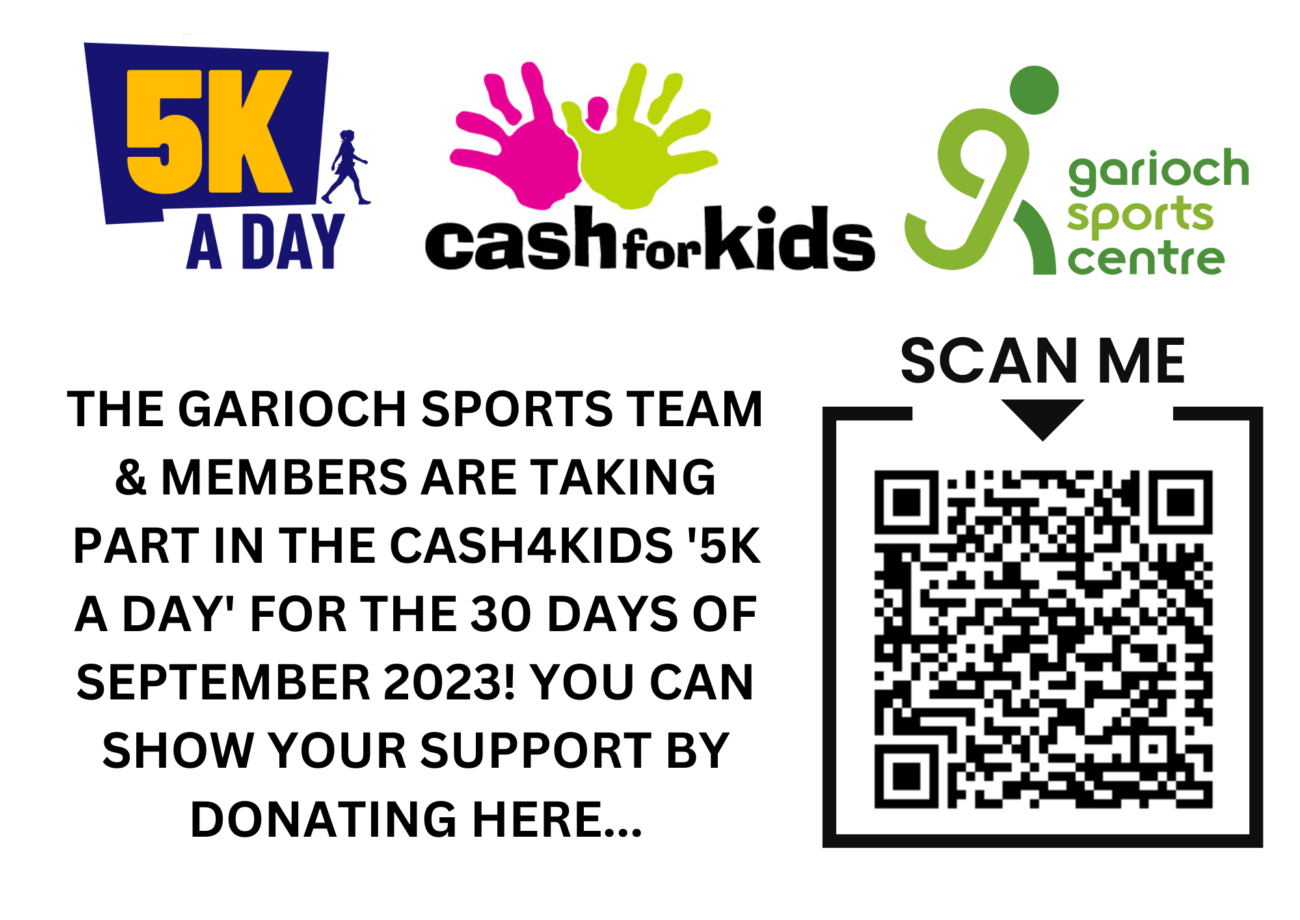 5K A DAY CHALLENGE
Garioch Sports Centre members and team are going to be taking part in the 5K a day challenge in support of Northsound 1 Cash4Kids this September!
We are inviting you to join us in participating and we are also asking for your support with our fundraising efforts, any donation goes a long way to this fantastic cause.
Cash4Kids is a charity that we are big supporters of and this year's 5k a day challenge is the perfect fit for us all to get involved!
You can donate and share our fundraising page through the link below.