Run Garioch 2023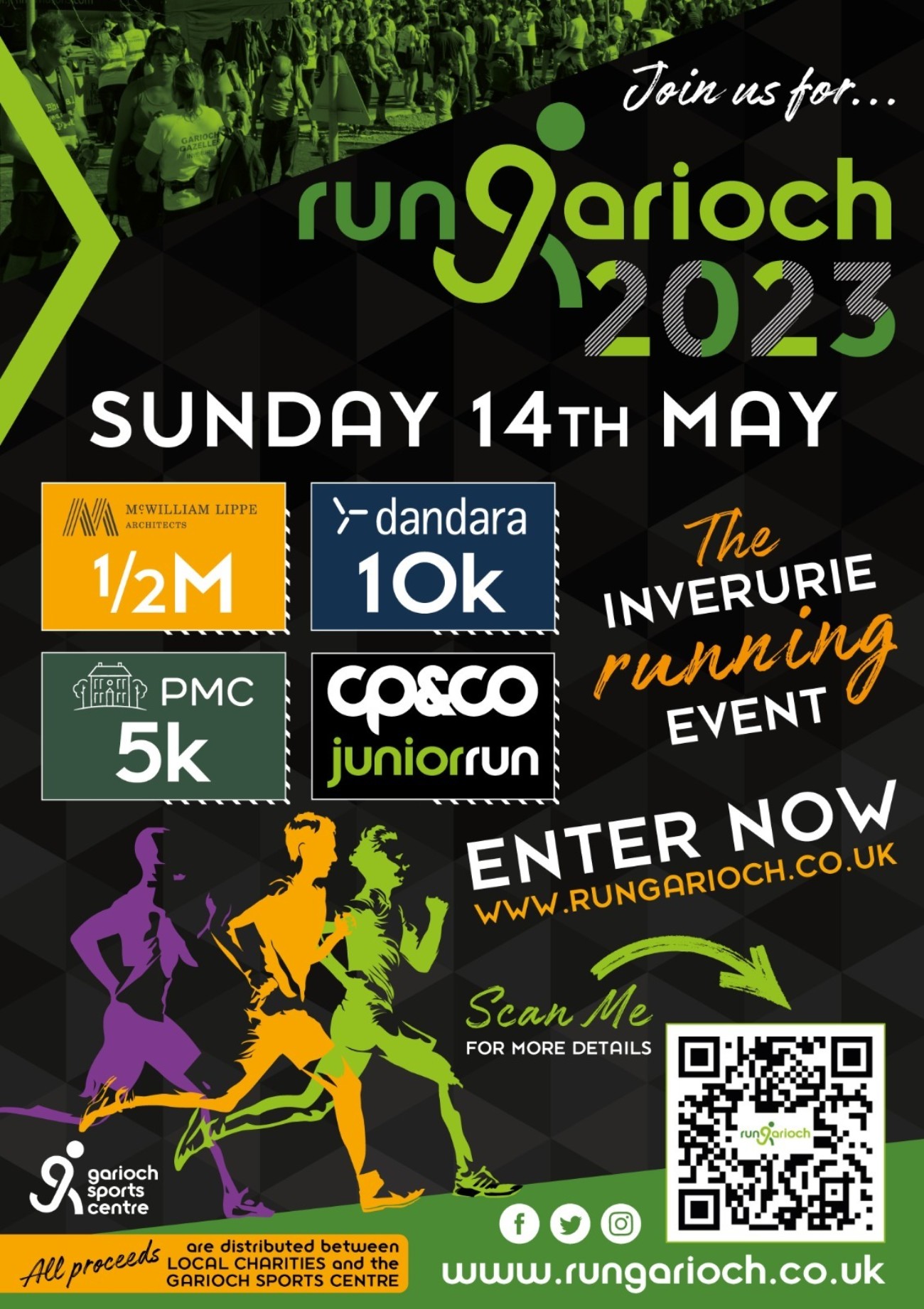 Run Garioch 2023
Our annual running event is just around the corner! Inverurie's largest community event and charity fundraiser welcomes thousands of budding runners, spectators and volunteers to our event on Sunday 14th May 2023.
PMC - 5K
Dandara - 10K
McWilliam Lippe - 1/2 Marathon
CP&Co - Junior Runs
Which distance are you going to run?
Entry is really simple... follow the link below, choose your distance and your all set to go!
Start 2023 with the challenge of completing a distance at Run Garioch 2023!